Leyi (William) Wu, a high school graduate in Markham, has won a $30,000 scholarship through the second-annual Amazon Future Engineer Canada university scholarship program.
William began studying computer science at the University of Toronto this fall. He is the first graduate of the STEM program at Unionville High School.
The son of a Chinese immigrant family talked to Markham Economist & Sun about how this award has fuelled his enthusiasm and passion for his studies.

WHAT MOTIVATE YOU TO APPLY FOR THE SCHOLARSHIP PROGRAM?
From a young age, I understood my family's financial struggles, and I certainly wanted to shoulder the load for my immigrant mother.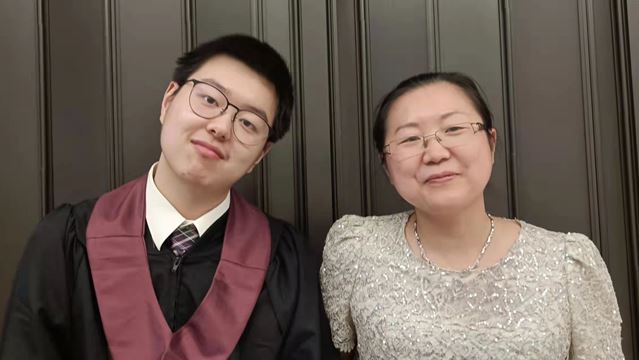 Speaking of my influences, my grade 12 computer science teacher Mr. Roy Dicklemente inspired me a lot. He took me on Amazon's virtual warehouse tour, where I learned how many technologies get implemented into fast and efficient deliveries.
From there, I became more interested in Amazon and discovered last-mile logistics, Amazon Web Services and many other technologies. So when I learned about this scholarship, I knew it was perfect. I'm thrilled to have won the Amazon Future Engineer Scholarship and receive $30,000 to help cover my tuition over four years at the University of Toronto.
WHY ARE YOU INTERESTED IN ENGINEERING?
Engineering has always been on the top of my list. Rockets, cars and computers have been cool to me since I was a kid. I became more involved in high school by joining the STEM program and many clubs. I've taken engineering-related courses and became a "software engineer" when coding my website. Throughout my journey, my views on engineering have changed. I saw the side of engineering where it changes our daily life fundamentally and how much work they've put in to produce this outcome. Those aspects together make me interested in engineering.

WHAT TO DO AFTER YOU'VE WON THE SCHOLARSHIP?
$30,000 is a lot of money, and I'm grateful to receive such an honour from Amazon. I plan on using the money toward my university tuition and becoming the better self of which I envisioned.
WHAT IS YOUR FIRST RESPONSE WHEN YOU WERE NOTIFIED OF WINNING?
I first felt overwhelmed! It was undoubtedly a dream come true, and I didn't see myself winning it. It was announced to me as a surprise at the Immigrant Youth Centre by Vivian, a youth worker that I've worked with for two years. As I mentioned previously, $30,000 is indeed a lot, and it's definitely going to help my family. However, after this eruption of excitement, I realized that it is also my responsibility to represent Amazon and to be a part of building a more diverse technology industry workforce in Canada.
As a computer science enthusiast, naturally, William created his own website. Check it out!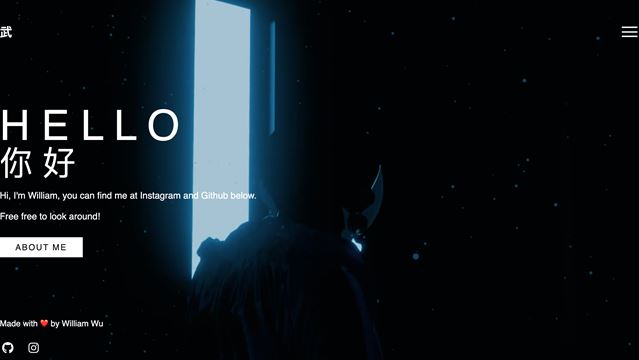 Snapshot of William's website williamleyiwu.com
The Amazon Future Engineer scholarship program supports graduating high school students from underserved and under-represented communities who have demonstrated exceptional academic performance and leadership in school, work and community activities. To qualify, candidates must plan to study computer science or a related field at an accredited Canadian university and demonstrate financial need.
"At Amazon, fostering diversity in the Canadian tech sector starts with ensuring that students from all backgrounds are able to discover computer science and pursue post-secondary education, focusing on their studies instead of financial concerns," says Susan Ibach, Head of Amazon Future Engineer Canada.
To learn more about the program, visit AmazonFutureEngineer.ca.
SHARE: